The Timeless Appeal of Timber
Queensland Timber Flooring was founded by a passion for timber over 25 years ago. We are not only Australian owned and operated, we are one of the most experienced and respected timber flooring companies in Australasia.
Irrespective of whether you are an architect, builder or home owner, Queensland Timber Flooring is focussed on delivering the highest quality flooring products and finishes from conception to completion. We will always go the extra mile. From large scale commercial projects to luxury residences and project homes, our dedicated staff will ensure that your floor will be almost too good to walk on!
25+ Years of Passion & Experience
Queensland Timber Flooring supplies and installs a range of the highest quality Australian hardwoods, imported species and engineered flooring.
We offer a comprehensive range to accommodate all designs and budgets. This has ensured our place as a leader in this specialised industry servicing Queensland and New South Wales.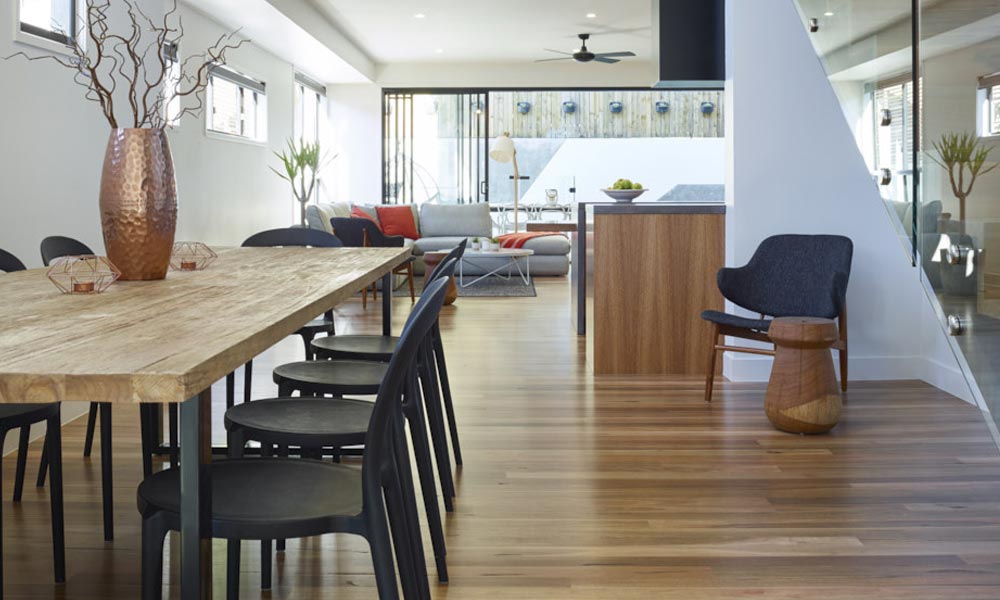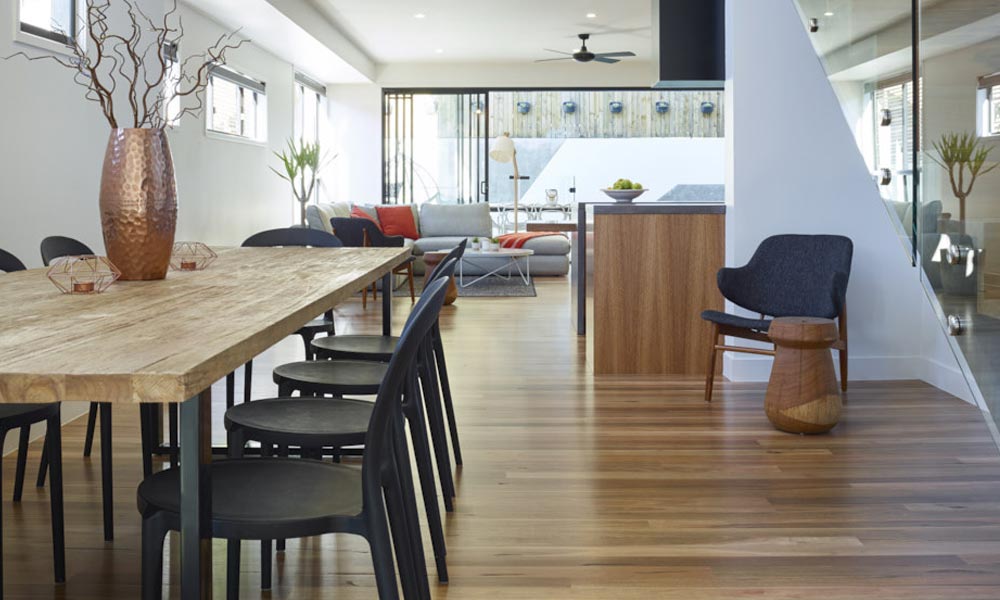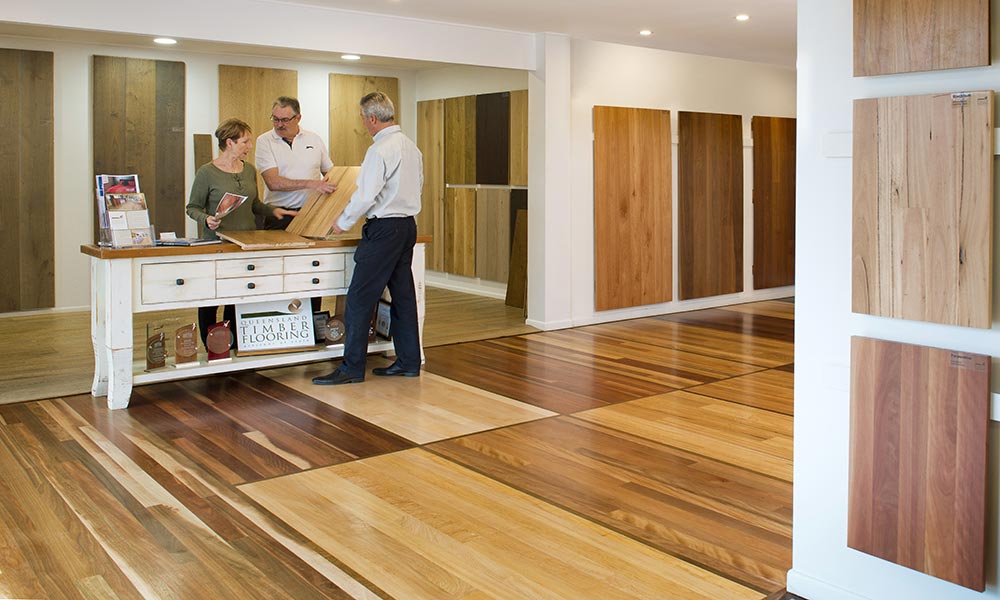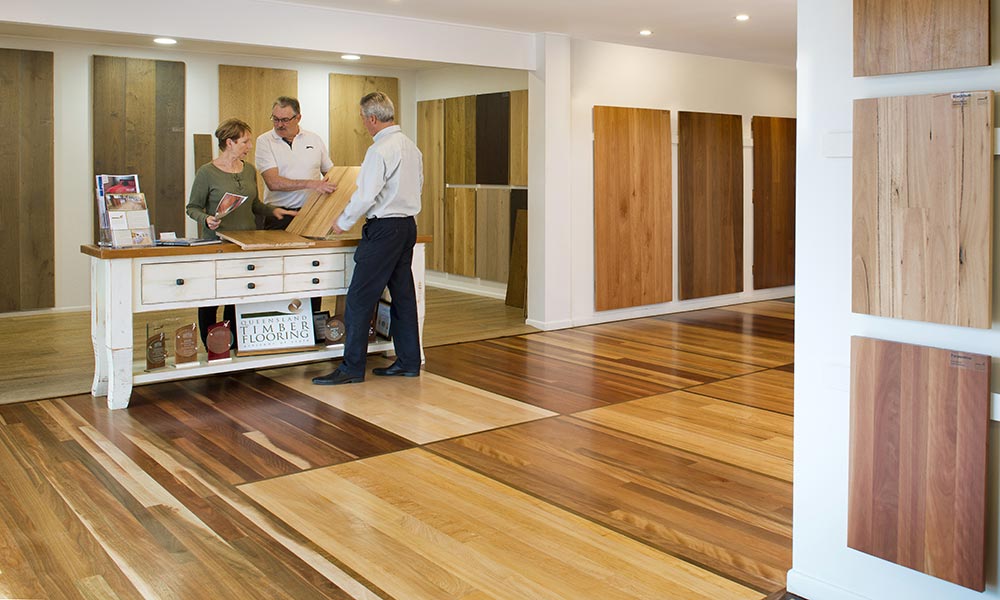 "Thank you to the tradesman that completed the internal timber finish on one of our recent projects. Our clients selected a specialty finish that we had not used on previous projects and the team at Queensland Timber Flooring were very accommodating. Overall, a great result!"
A & K DESIGNER BUILD
"I would like to thank QTF and the team very much for a job well done. We are delighted with the look and quality and more than happy with the transformation of our floors."
Elizabeth & David V.
"We would just like to mention how much the team here at Burling Brown enjoyed the QTF presentation. Everyone was thoroughly interested in the content and appreciates the time taken out of your schedule to present to us. I myself look forward to staying in contact with you and working with you in the future."
Justin Giovenco, Architect, Burling Brown Architects
"Just wanted to let you know how impressed I was with your service from the very beginning to the delivery this morning to our site, particularly with such short notice."
David, First Class Homes
"We could not be more impressed with your supervisor Rob and George, your installer. They are so professional and the work done is excellent."
Karen T.
"Thank you very much for sending Ryan to re-sand and polish our timber floors. He has done a magnificent job and we could not be more pleased with his work."
Daron and Christine C.
Shannon D.
"A big thank you for the beautiful floor in our new home. Everyone that has viewed our new home comments on the lovely floor. We are delighted with the look, quality and finish of our new floor."
Shannon D.
Fiona, Grayfoner Builders
"Brett, it was your level of service and consistent checking in with me that has won you the job, as well as the support given to you by the site visits. I look forward to many more projects with you in the future."
Fiona, Grayfoner Builders
Craig Alexander
"It has been a pleasure in dealing with QTF, from initially making contact with Brett and his professional communication during the quotation process through to Rob's site measure and inspection. Rob gave his time and experience to ensure the best possible outcome for our home including some great tips for an Owner Builder like myself. Cheers guys and thank you."
Craig
Harm
"Thanks QTF for the effort. The floor is very high quality and I was particularly impressed by the workmanship and the care to detail of selecting skirtings. It is certainly work we will be proud of within our home."
Harm
Carmen
"Hi Brett, wanted to touch base to say thank you.
The floors look great & the team were very professional to deal with."
Carmen
Greg
"Really appreciate your help. Enjoy selling your timber flooring - it is a fantastic product. Of all the renovations that we have made to our house, it is the one that has delivered the biggest improvement."
Greg
Darren
"The floors are finished and look great. Thank you to you, Brett, and everyone involved to fit us into our little window perfectly. Again the floors look fantastic."
Darren
Wayne and Julie
"We are very pleased with our new timber flooring supplied and installed by Queensland Timber Flooring. All the trades people you employed were both friendly and professional. We will be happy to recommend using QTF in the future."
Wayne and Julie